Gallery wall in our showroom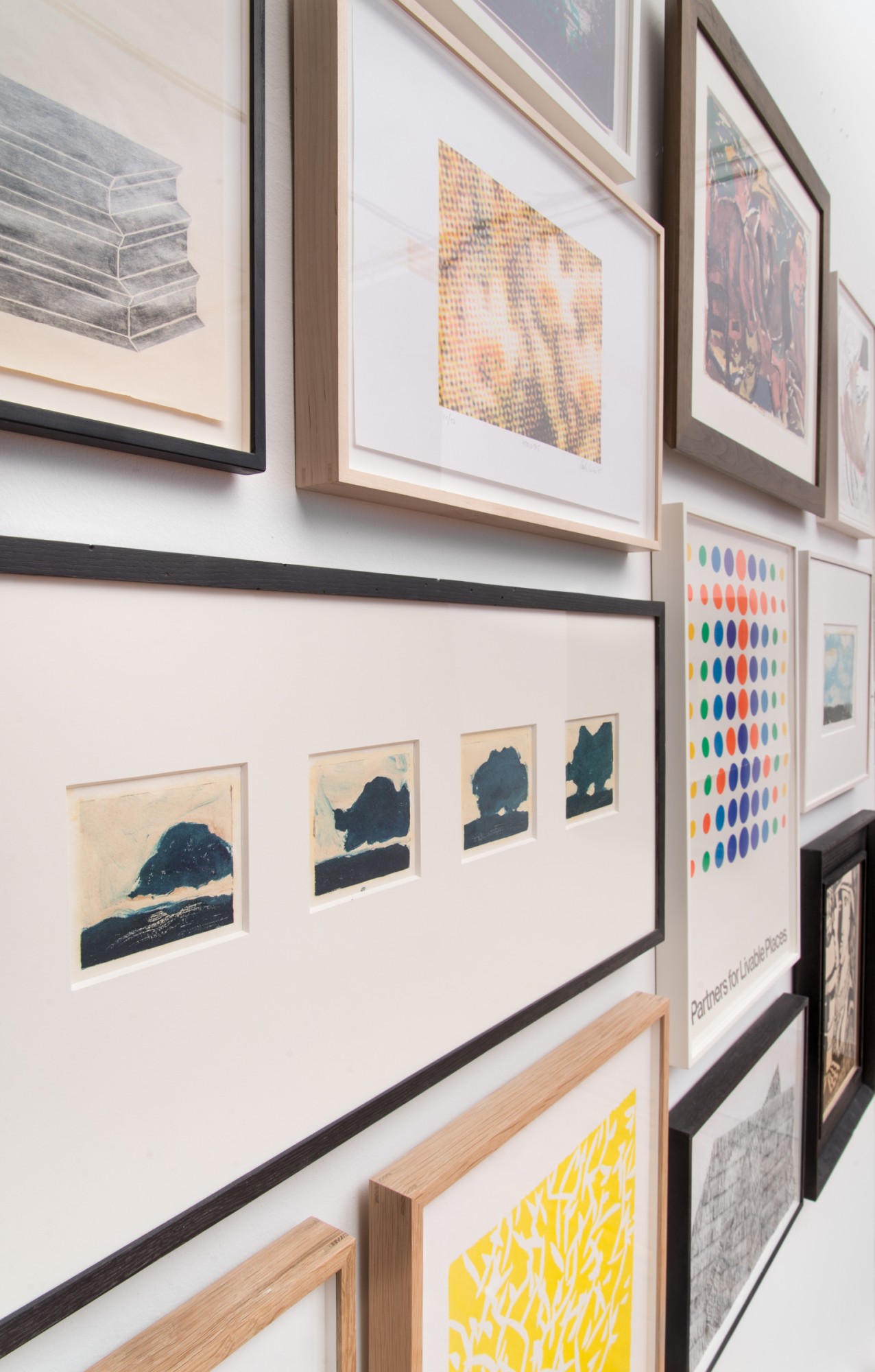 General Inquiries
Please feel free to contact us by phone or email with general inquiries.
To work with us, we recommend scheduling an appointment to discuss the specifics of your project in greater detail. We have an extensive library of sample finishes to consider, in addition to a large collection of one-of-a-kind vintage and antique pieces.
We are happy to quote any project without obligation.
Estimates
Estimates can be provided via email or telephone if a visit or meeting is inconvenient. We can easily send images of samples and other relevant information via email. Please keep in mind that the following information is necessary to provide you with the most accurate quote possible:
Size of artwork, media and support, for example: oil on canvas, drawing on paper, silver gelatin photographic print, etc.

Type of framing desired if you have a concept of how you want to approach the display of your work, for example: thin gallery frame, canvas float frame, carved and gilded, etc.

Type of glazing, if applicable, for example: Acrylic vs glass, UV filtering vs regular, non-reflective, etc.

Whether or not the artwork would be matted or floated in the frame, if applicable

Email us with any images or the artwork, samples or any other relevant information.
Our Services
We work with couriers and art handling services to serve New York City and the metropolitan region. We are happy to arrange for pick ups and deliveries to make working with us as convenient as possible for you. In addition we can also recommend installation services if required.
Wholesale & Discounts
Please contacts us for information on quantity and wholesale discounts.

Our frames and other work are offered for sale both retail and wholesale. Please contact us for wholesale pricing and information about our terms.